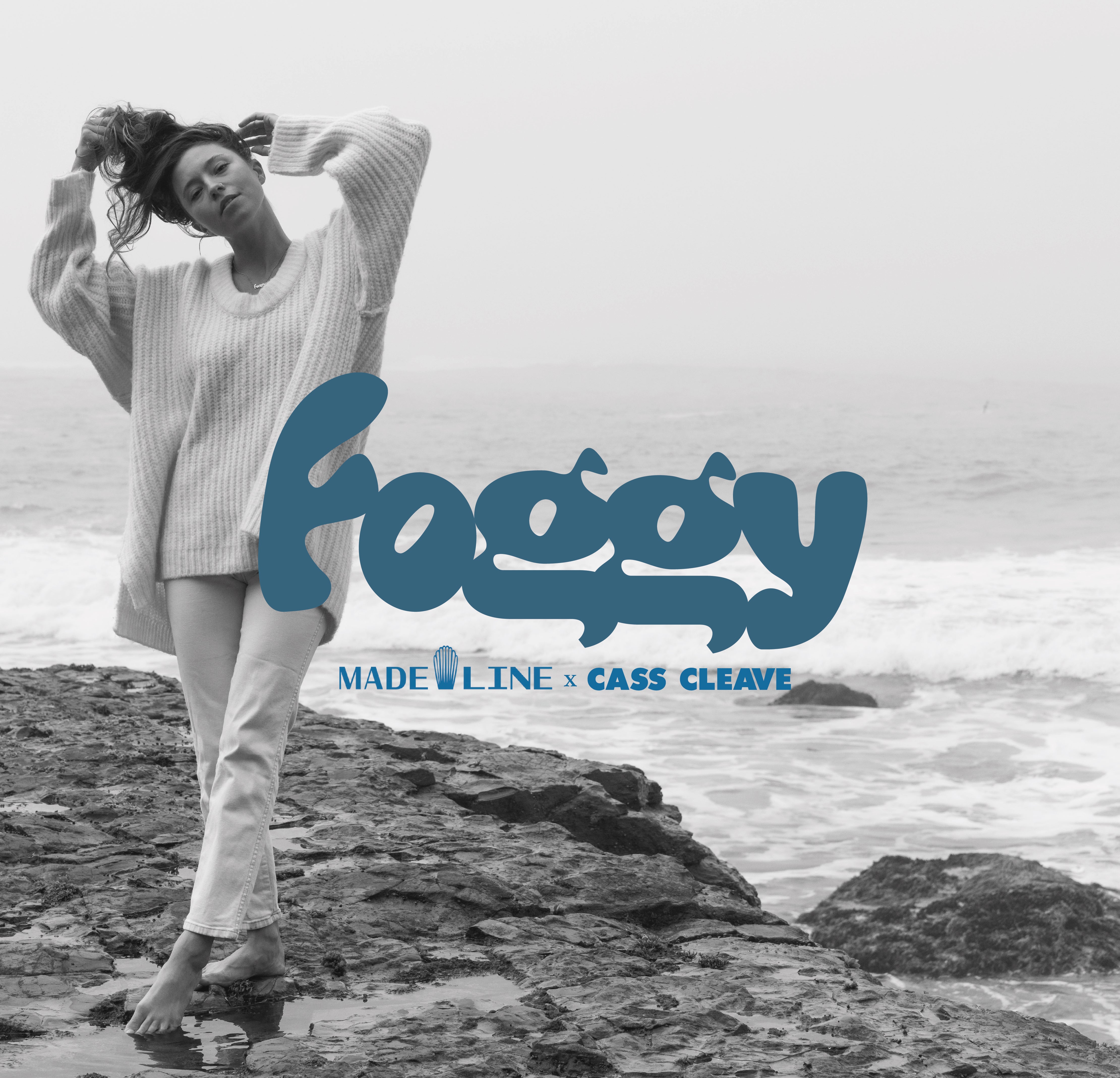 Introducing
The Foggy Necklace
a playful collaboration between Made Line Jewelry & Cass Cleave as an ode to our carefree, quiet, cozy hometowns
"Foggy", the word that bonds us all. Maybe it's shadow-less day 20, or maybe it's that big blanket rolling in right in time for sunset you were hoping for. Maybe it's that epic beach day you were craving, or that long walk through the redwoods where the trees are dripping with moss and you just can't handle the gorgeousness. It's foggy. We love it, we hate it, and together, we call it "home". - Cass Cleave
When Cass' Instagram post about her new Foggy sticker landed on my screen last December, I immediately knew, this is it! Having recently returned to Santa Cruz after a decade on the East Coast, I was looking to reconnect with the local community and discover fellow artists to collaborate with. I was especially looking for a fun project, something a bit more playful than my typical work. When I moved back to the area, I was flooded with so many epic childhood memories. Santa Cruz was such a spirited, adventurous place to grow up; I was looking to bring that feeling back into my work.  
Cass' work had already captured my attention for some time now, but when I saw her post last year, I immediately messaged her before I could get too nervous and talk myself out of it. To my surprise, she wrote me back with enthusiasm and the collaboration quickly began. After several months of us both wear-testing the necklace (and loving it), we're ready to share it with you!
Introducing
The Foggy Necklace
Available in recycled sterling silver or 14k yellow gold in four different lengths
A bit more about Cass
Cass Cleave is a graphic designer, photographer, and brand developer. She grew up in Half Moon Bay and is now based in Santa Cruz, California. Her work has graced prominent brands such as Tidepool, Longway, Harvest and Mill and she has work featured in Goop and Sunset Magazine.
I was originally drawn to her photography evoking the bright and ethereal essence of California, but quickly became an admirer of her graphic design work: a blend of groovy playfulness and timeless, understated elegance.
Explore more of Cass' work here.
Process of Creation
Words play a huge part of my design process. As I read, I find myself circling certain words on the pages and I have a running list in my phone notes full of words and phrases that evoke a vision or almost visceral feeling when I find them. I use the list as a treasury for when I need inspiration. 
Foggy became one of those words for me. It perfectly embodies the energy and feeling of my hometown, Santa Cruz. 
Venturing into the realm of graphic jewelry is a thrilling new chapter in my artistic journey. Thankfully, my partner Nate, of Penneyweight Manufacturing, has seasoned expertise in this realm. Guiding me through the intricate process, he taught me how to transform Cass' sticker design into a rounded, billowy, cloud-like form in CAD. 
To me, Foggy is synonymous with "home." What does it mean to you?