Handmade in Santa Cruz, California
with certified recycled metal, certified Fairmined metal, and ethically-sourced, traceable gemstones.
Come on by for a visit and shop the collection in person!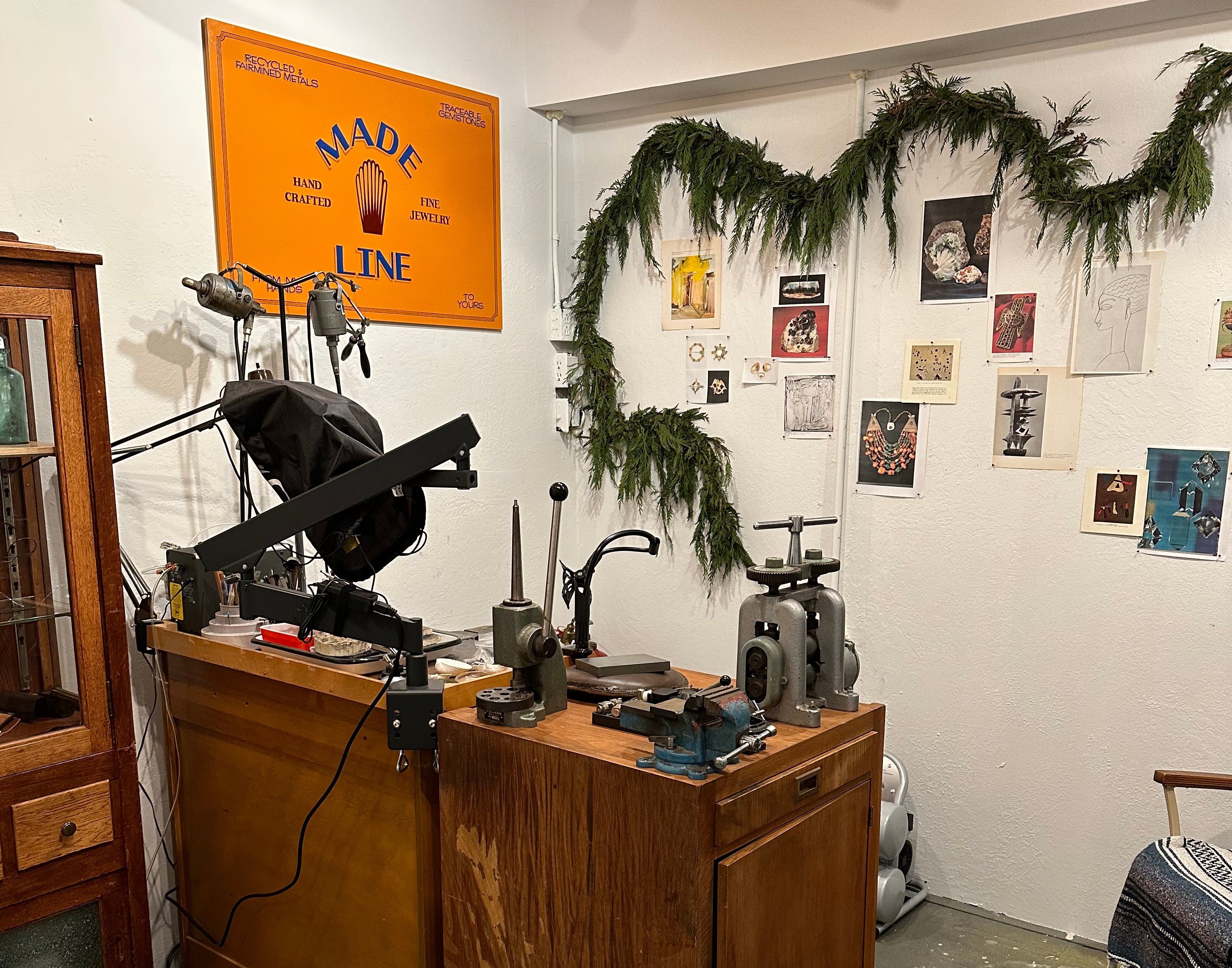 A peak at how I define sustainable jewelry and my journey towards becoming more responsible with my sourcing and practices.
A playful collaboration between Made Line Jewelry and Cass Cleave. The Foggy Necklace is an ode to our quiet, cozy hometowns.