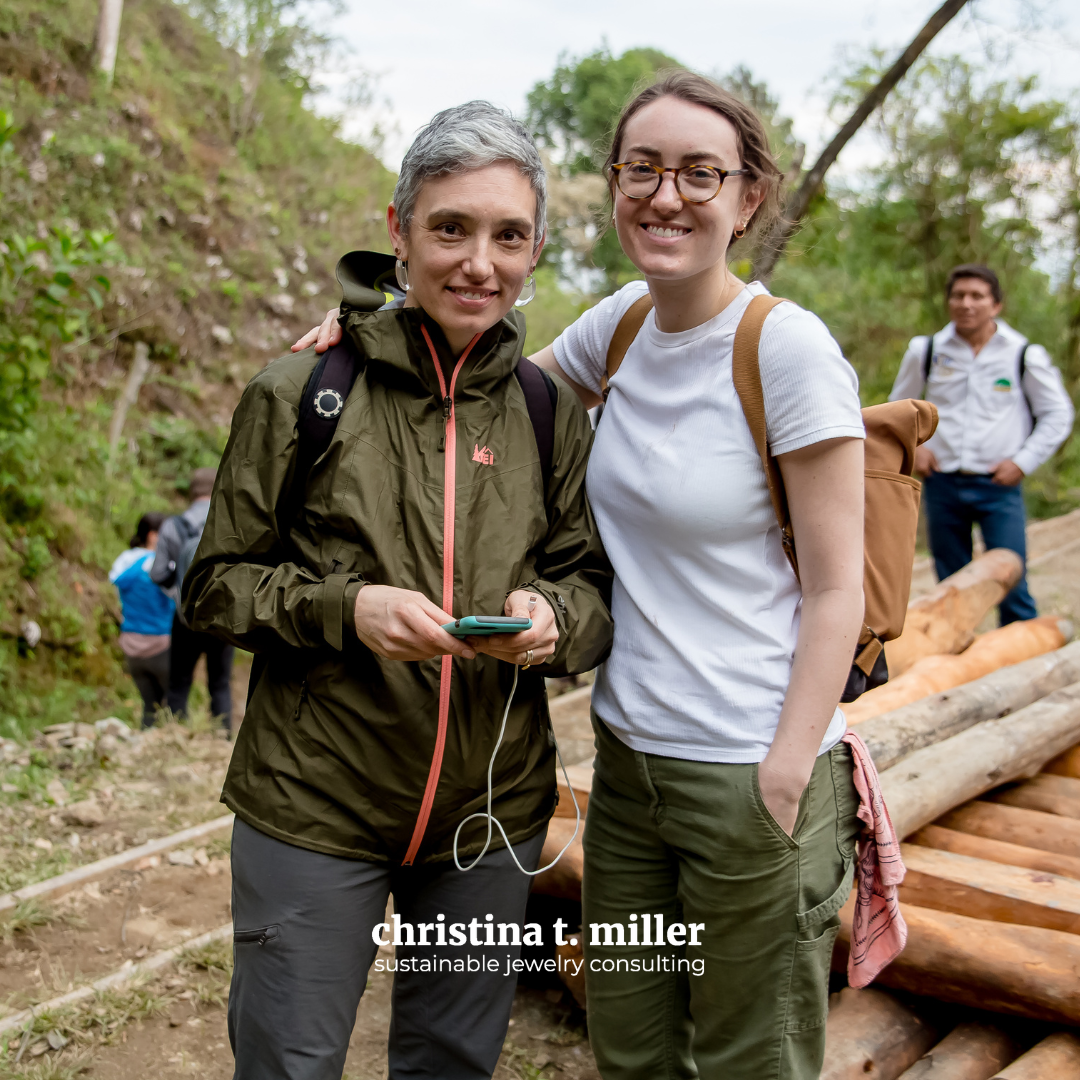 Christina T. Miller Consulting Course
Foundations for Sustainable Jewelry Practices
Q3 2023 Enrollment Period July 1st - 31st
Office Hours Event September 20th


In this course, Christina and her team clearly outline: 
Industry - Where the jewelry industry stands, where change is needed, and why 
Terminology - The language we use to discuss the jewelry industry 
Materials - Basic overview of how our jewelry materials are produced 
Action - Invitation to take action and steps you can take right now 


In the photo, you'll see Christina and I back in 2018 on a trip to Colombia to visit certified Fairmined gold mines.

Because I wholeheartedly believe in the work that Christina and her team are doing, I've become an affiliate for the course.

In the spirit of transparency, if you sign up for the course through my personal link, I will receive a portion of the cost at no extra cost to you.